Success Stories
Jack & Gemma Shaylor - Financial protection for a young family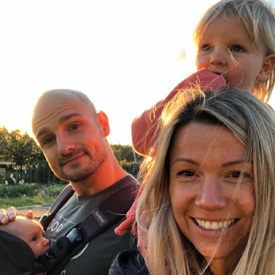 Services

We approached PI when we needed mortgage advice for buying our first home after being recommended by a friend.
Alex and the team were extremely clear and informative, they listened to our needs and gave us the best impartial advice to help us choose the right plan for us. Over the last six years we have continued to work with PI and built a relationship with the team. They have helped us to renew our mortgage, consolidate our pensions and set up junior ISAs for our daughters. The service they have provided us throughout has been both friendly and professional and we have been made to feel like an important and valuable client. We have been so impressed we have also referred family members to use their services too.
Background:
Jack and Gemma became clients when they purchased their first home in 2013 initially requiring mortgage advice. Gemma works in marketing and Jack in Pharmaceutical sales for large companies. From the early stages of the initial meeting their needs have changed from requiring mortgage advice to ensuring they have adequate financial protection for their young family to longer term financial planning.
Solution:
Alex has worked with Jack and Gemma over the years providing further advice as and when required in financial protection, pensions advice, ISA's & JISA's to some guidance towards setting up wills recommending suitable professional partners.
Results:
Jack and Gemma are a very good example of how a client's financial needs change over time. In a short space of time their needs and requirement for advice in different areas has evolved and we have been able to offer guidance in all of these areas on an independent basis. We look forward to working with both clients in the future with the longer-term goal towards growing savings through investing tax efficiently on a monthly basis.