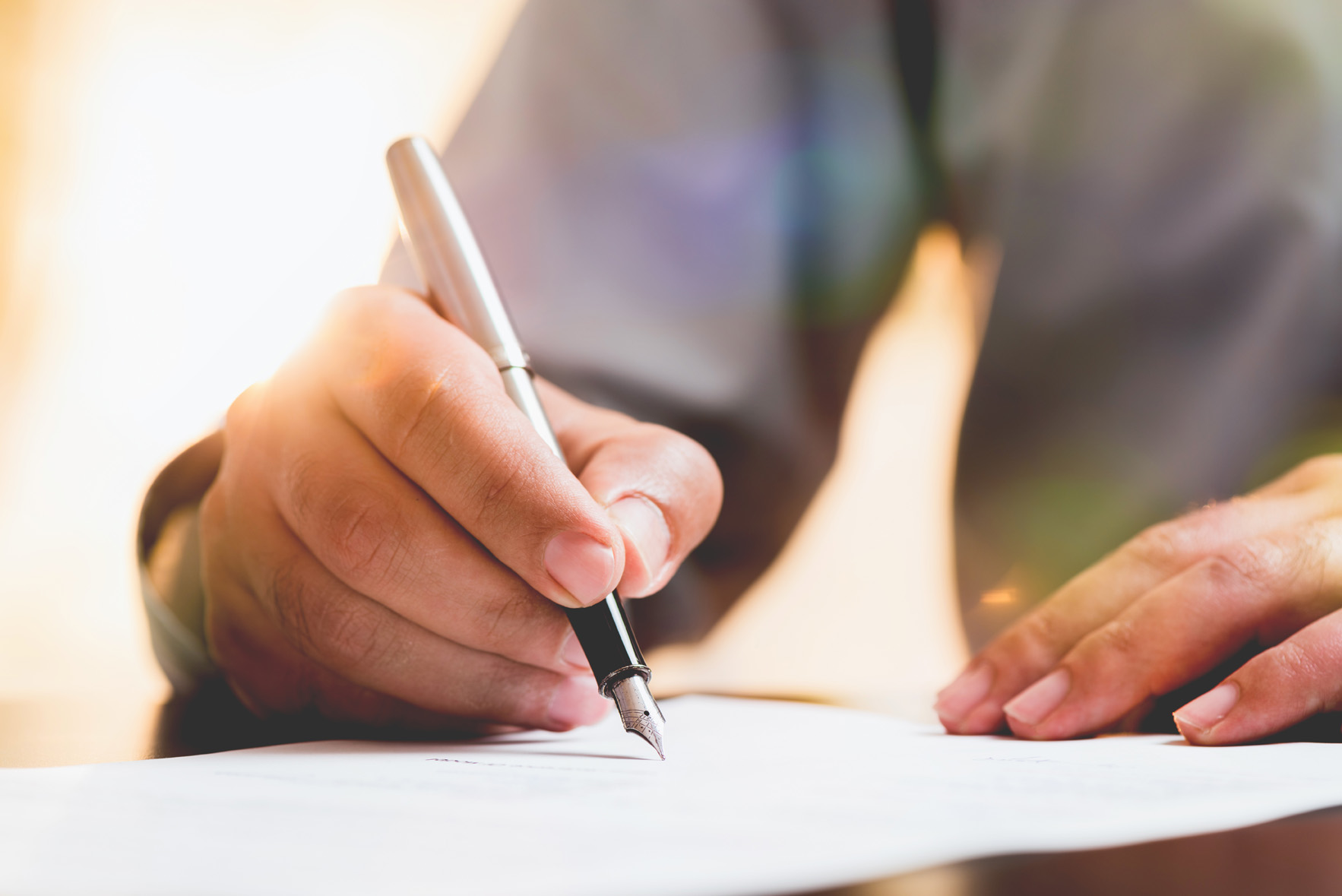 This is for you if you haven't yet written a will
Uncategorized

09/30/19
Have you made a will?
A will is such an important legal document, ensuring that your wishes are followed when you die and that your property isn't distributed according to a default legal position instead.
Despite the importance of having a current will in place, relatively few people have taken this vital step.
Only 23% of UK employees have made a current will, according to new research.
The research, which forms part of the Financial Wellbeing Index from Close Brothers, means that as many as 25 million UK workers are without a current will.
Even more worryingly, the number of people without a current will rises to almost half when considering people nearing retirement age.
The number of men without a current will is higher than women, at 26% and 20% respectively.
Having a valid will in place, which reflects your current wishes, is essential regardless of your level of wealth. If you have dependent children, your will can also be used to nominate a guardian, should the worst happen.
And used correctly, a will can help to reduce the amount of inheritance tax paid by your beneficiaries.
It was interesting to read that the research from Close Brothers found those who have a will are generally more positive about their finances.
They found that 65% of people with a will are happy with the state of their finances, compared with only 47% of those without a current will.
People with a will are also twice as likely to feel financially prepared for retirement as those without. If you have a current will, you are more likely to be able to afford to retire at your chosen age.
It seems that getting ready for later life is correlated with being prepared for emergencies.
Only 9% of people without a current will felt they had enough emergency savings in place, compared with 26% of those with a current will.
It's worth noting that having a will is not a silver bullet, as many of those with a current will still admit to not having a financial plan in place to help them achieve their goals in life.
26% said they don't budget their finances, which is such an important foundational step towards long-term financial success. Only one in six have a critical illness insurance policy in place, and only one in ten have an income protection policy.
And only 4% of employees have a Lasting Power of Attorney in place, which is a legal document you need to arrange before mental capacity is lost; too often, arranging a Lasting Power of Attorney is left too late.
Jeanette Makings, Head of Financial Education at Close Brothers said:
"All too often people put off writing a will or are unaware of the benefits of having one. Although not a cheery subject, a will is an essential part of financial planning, ensuring peace of mind for you and your loved ones no matter what your age or wealth level.
"To help us reach our financial goals, we are encouraged to plan, invest, and manage our money during our lifetime. Making a will and planning your estate is a natural extension of this.
"Anyone who has dealt with the estate of a family member or friend who has died without a will can confirm just how difficult, distressing, time consuming and expensive it is to get everything sorted out. Making a will can be straightforward and inexpensive and there's nothing to be gained from putting it off.
"It is recommended that you seek professional advice; the laws are complex, and errors and omissions often don't come to light until after death and can be extremely distressing, time consuming and costly to try to resolve".
Professor Sir Cary Cooper, a leading expert in workplace wellbeing, ALLIANCE Manchester Business School, University of Manchester said:
"Less than a quarter of UK employees have written a will, so it is clear there are some mountains to climb.
"Encouragingly, but perhaps unsurprisingly, those approaching retirement are starting to prioritise sorting their financial affairs, and those that do have a will report better financial health than their peers.
"By putting all of your financial information in one place and planning for when you're gone, you'll start to spot the gaps in your planning for when you're still here.
"This may be a case where starting at the end will actually ease the journey through the beginning and middle of your life."