Independent Financial Advice
Advice for Business Owners
Right for you if
You lack time to sort things out
You require a new financial partner to give impartial advice
You want to build wealth outside of your business
Expert advice
Independent financial business advice to give you peace of mind.
Financial planning for company Directors and business owners is what Principle Investment really excels at.
We provide independent financial business advice for numerous business owners, regardless of the size of the business, to ensure your peace of mind when running your business is your priority.
Business owners tend to lead busy lives and can have complex financial affairs.
Running a successful business is time consuming but our best advice from the outset is not to be tempted to neglect your personal finances. If your area of expertise is your business and financial planning becomes onerous or intimidating, speak to us – this is our area of expertise and we can help!
How can Principle help?
We work with you and your professional advisers closely firstly to understand you personally, your business and what issues you may have.
We will work with you to maximise your finances through tax-efficient planning to extract wealth to personal assets outside of the business.
We like to consider ourselves an impartial financial partner whose expertise, knowledge and experience business owners can use, often as a sounding board for all key financial decisions.
Protecting your business and personal wealth
Protecting against risks can ensure that provisions are in place if unforeseen things happen, without it affecting your business or family wealth.
Many business owners, for example, are not fully aware of the challenges they and their business may face in the event of a serious illness, being unable to work or sadly passing away.
Another issue is shareholder protection: what are the implications to the business if a shareholder were to pass away?
What would happen with their shares in that scenario? You may find you have to work with a partner who has little interest or desire to be involved in the business, or with someone who offers little value through being an unexpected shareholder.
Have you considered what may happen to the business in the event of your or a key team member's death or incapacity?
We work with you to give corporate advice in all areas of protecting your business and personal wealth should the worst happen to you or your partners.
What are the options and what are the costs?
As independent financial advisers we will answer those questions and any others that you may have in order to recommend a solution from the whole of the market.
We will work with you to guide you through the options to protect against these operational risks you cannot plan for to give you peace of mind that your business and personal wealth is protected.
As with all our services, we will let you know of any costs before a plan is agreed and implemented.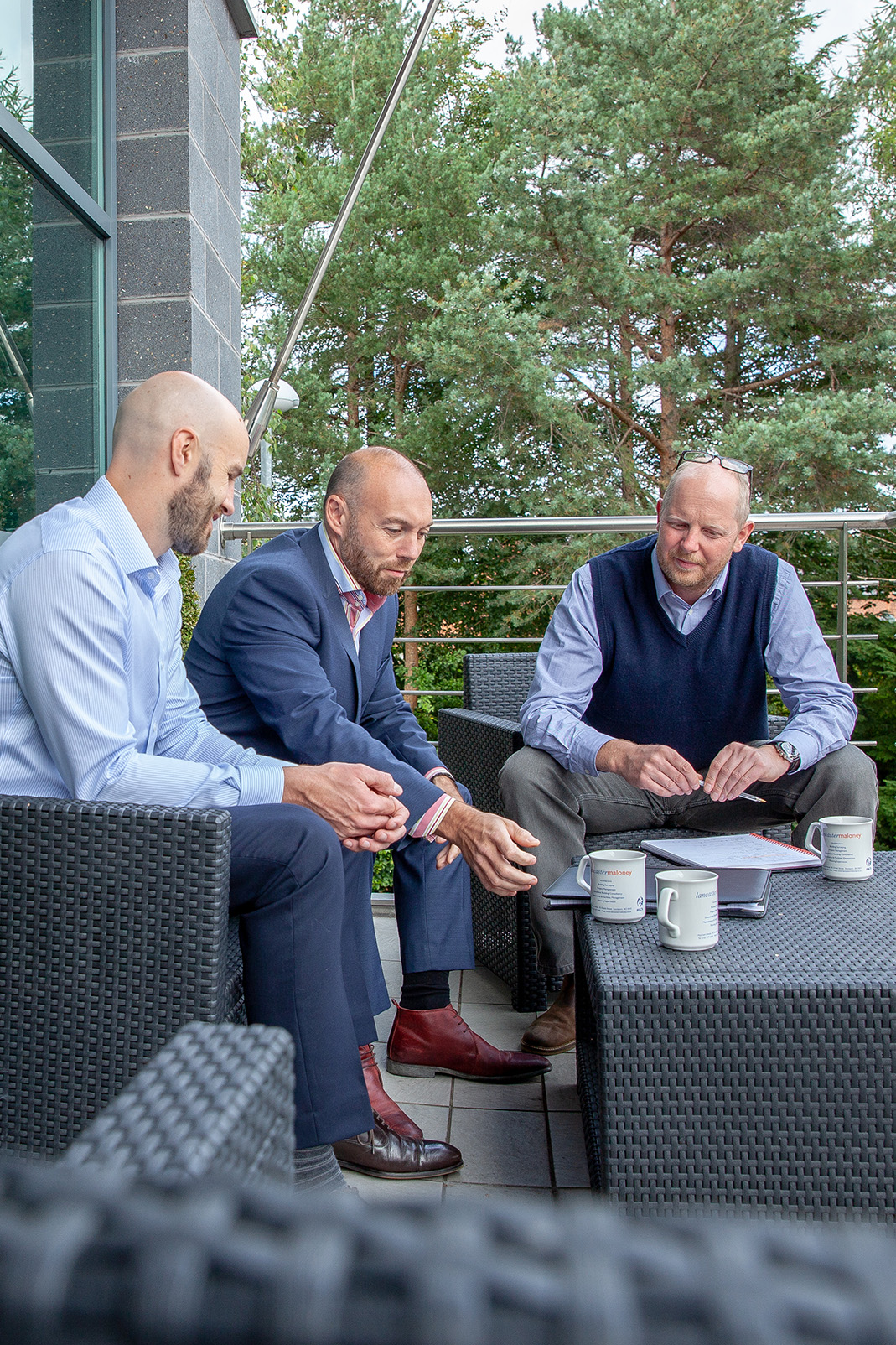 Related Success Stories
Property purchase was facilitated by maximising pension contributions

Lancaster & Maloney

Background: Directors of Lancaster & Maloney wanted to purchase a new…

Solution: Principle provided a thorough review understanding the client's objectives to…

Results: Purchase was facilitated by maximising pension contributions using carry forward…

Read their story
Contact us for help with your finances