Independent Financial Advice
Retirement Planning
Right for you if
Want some clarity over your financial future
Looking for expert guidance over your retirement options
Unsure what retirement looks like & how to make it happen
Financial planning
We want to enable you to have the retirement you want.
Our role as financial planners is to ensure we understand what really matters most to our clients. When people think about retirement, they normally want to spend more time with their loved ones and while money cannot buy time, it does enable people to do more of what they want, when they want and with whom they want.
Through careful planning, you can become financially independent in order to live the life you want in retirement. There is nothing more rewarding for us than encouraging a client to take the steps to early or semi-retirement when we have worked with them to make the plan a reality.
How to plan for retirement
Our role as advisors usually starts well in advance of your retirement. Thinking about retirement a few years from making it happen is usually a bit late, so the earlier you can start planning, the better. Preferably retirement planning should start from an early age. However, as people move through different stages of their lives, retirement planning will take a greater emphasis and focus, depending on where you are on the journey.
In order to help you plan, we will discuss what retirement means for and looks like to you. We gauge your objectives and calculate how much you will need to achieve your goals, and the time available to save.
Once you approach retirement and are retired, we provide guidance to ensure your money is invested tax-efficiently while maximizing income strategies through careful long-term planning via our ongoing commitment to you.
Whatever stage of life you are at, we can help you with a service proposition that is suited to your needs.
What to do next
Start to have a think about what you want from your retirement and perhaps jot down some aspirations and objectives on a blank piece of paper. This is the first step towards creating a plan.
The next stage is choosing a financial partner to work with. At Principle we offer a no-obligation initial meeting at our cost to see whether we are the right financial partner for you. This gives you an opportunity, at no cost, to find out about us and what we can offer.
If you would like to know some fantastic reasons to contact us, please see what some of our clients have to say about us.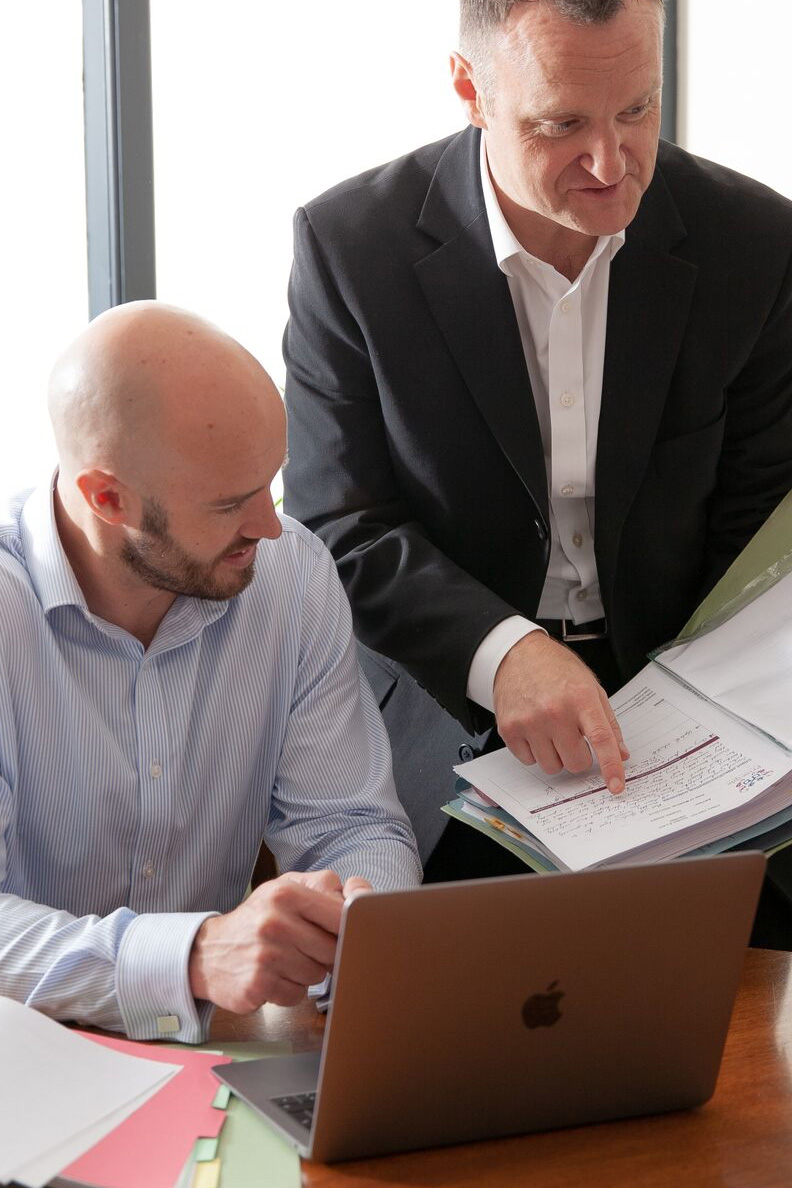 Related Success Stories
Full financial planning for lump-sum investment

Tim & Michelle

Background: Tim and Michelle were introduced to Principle Investment from an…

Solution: Blank piece of paper! Lots of questions, lots of listening…

Results: Tax planning via pension contributions (carry forward allowances) to maximise…

Read their story
Contact us for help with your finances